Sweeten Up Your Nails With These Creative Lollipop Nail Art Designs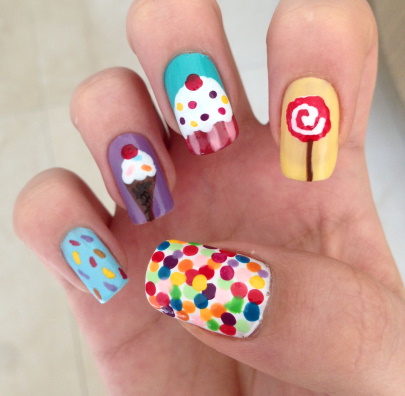 Welcome to the world of nail art! Everyone loves lollipops, so why not combine our two favorite things and show off your creative side with a fun and girly twist? Nail art is a great way to express yourself; whether looking for something sweet and subtle or totally over-the-top, these imaginative lollipop designs will catch everyone's eye. So get ready to have some serious nail envy after looking at these mouth-watering looks – it's time to put on one of these super unique creations and hit the town in style!
Get ready for summer with these must-have lollipop nail art ideas
Summer is the perfect time to have some fun with your nails. Whether looking for a simple design or something more intricate, these lollipop nail art ideas will make your summer shine!
From vibrant blue, purple, and pink hues that create a dazzling ombre effect to fun glitter designs that remind you of childhood candy treats, these cute lollipop designs will turn heads wherever you go. And if you're feeling extra creative, why not add 3D elements like bows, bows, and hearts to give your nails an even more unique look?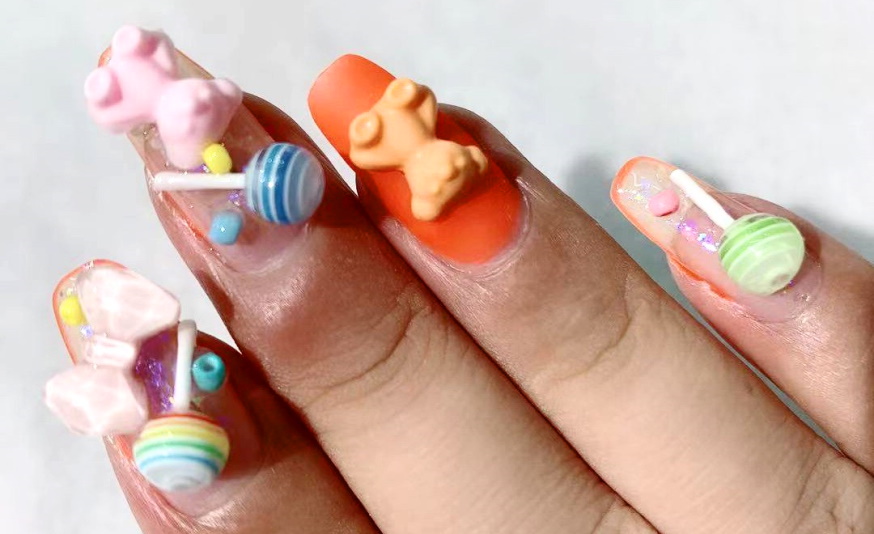 For those who prefer something a little subtler, try mixing pastel colors for a soft and feminine finish. You can create a gradient effect by varying the circles' sizes or using one color all over. You can also add some glitter to give the design an extra sparkle.
Finally, if you're looking for something more daring, add stripes to your lollipop nail art. This look is perfect for a night out on the town, as it will make your nails stand out from the crowd and give you that stylish edge.
No matter what look you're going for, these lollipop nail art ideas are sure to put a smile on anyone's face! So grab your nail polish and get creative this summer with these fun and flirty designs!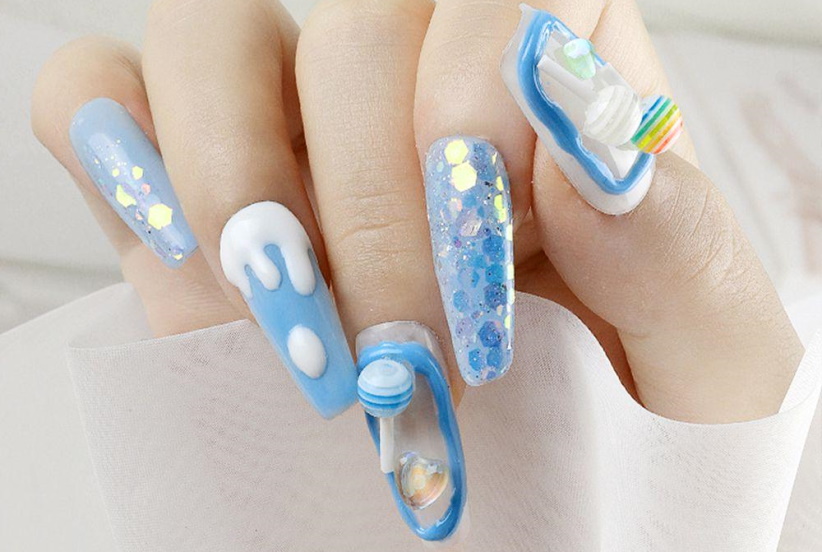 Creative nail art inspiration – How to get lollipop candy-themed nails?
Lollipop candy-themed nails can be a fun and creative way to show off your personality. With the right supplies and a little bit of creativity, you can create an eye-catching manicure that looks just like lollipops! Here's how:
Start by prepping your nails. Ensure they are smooth and even before applying any polish – this will help ensure your design has maximum staying power.
Next, apply a base coat of white or pastel pink polish to all of your nails. Allow them to dry completely before moving on to the next step.
Using a fine brush and black nail polish, draw small circles on each nail in various sizes. These will represent the lollipop candy centers.
Using the same fine brush technique, add a ring around each circle using a second color of your choice (such as yellow, orange, or red). Allow the polish to dry completely before moving on to the next step.
Finally, complete the look with a top coat of clear polish and have some lollipop-inspired nails! For an added touch of sparkle, try adding small dots of glitter polish around each of your circles to give your manicure that extra pop!
Now that you know how to get lollipop candy-themed nails, it's time to show off your new creation! Have fun and be creative!