Get the Luxurious Locks of a Supermodel With These Hair Care Tips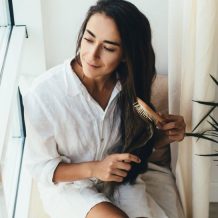 Who doesn't want to have luxurious locks like the supermodels? Well, you don't need to shell out hundreds of dollars for that perfect hairdo; you can get it with just a few simple hair care tips. We all know how tricky it is to tame our manes, whether it's avoiding split ends or battling frizz in warm temperatures. But never fear! With these hair care hacks, you'll return home from your next salon appointment with glossy strands fit for runways and red carpets alike. Read on as we share why each step is important so you too can achieve the effortless glamour of a Hollywood starlet without breaking the bank—all while taking good care of your beautiful mane!
Get ready to wow with these proven secrets for supermodel hair
Invest in quality haircare products: Investing in quality hair care products is a must for achieving and maintaining healthy, shiny locks. Look for products with natural ingredients that won't strip moisture or damage your hair.
Use heat protectants: Before you blow dry or style your hair with heated tools, apply a heat protectant spray or serum to help reduce the risk of heat damage to your tresses.
Don't wash every day: Washing your hair daily can strip it of its natural oils, leaving it limp and lifeless. Instead, wash every two to three days and use a dry shampoo on the days when you don't wash.
Air dry if possible: Let your hair air dry when you can, as blow drying and other heat styling tools can cause damage over time. If you need to use hot tools, be sure to use the lowest setting possible and a heat protectant spray.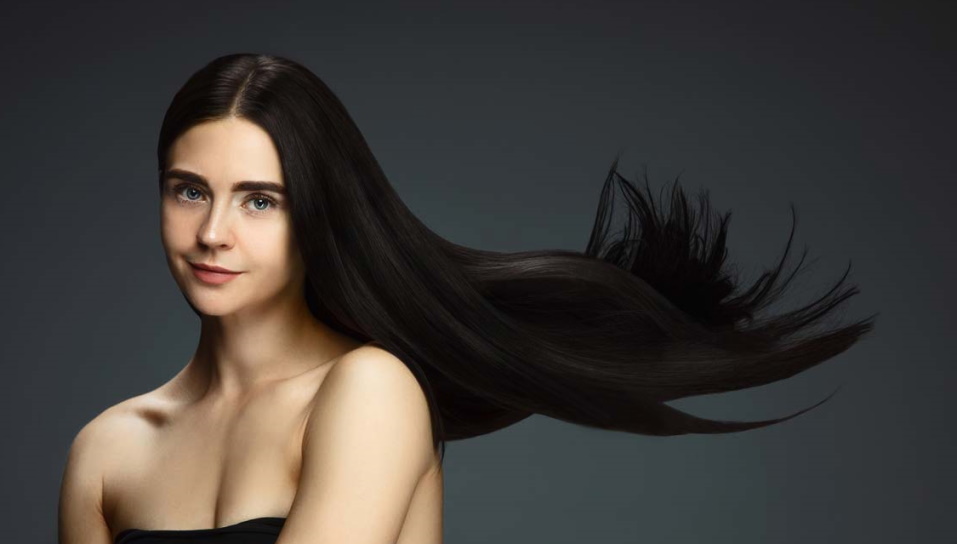 Get regular trims: Get your hair trimmed every 6-8 weeks (or more often if needed) to keep split ends at bay, making your hair look dull and lifeless. This will also help maintain the shape of any style you have created with heated tools or products like rollers or curling irons.
Use natural oils: Natural oils like coconut, argan, jojoba, and almond are great for hydrating your strands and restoring essential nutrients to your hair. Use only a few drops at a time sparingly to avoid weighing down your hair.
Try deep conditioning: To give your hair an extra boost of moisture and nourishment, try using a deep conditioner once or twice a week. This will help to restore its shine and make it look healthier overall.
Avoid over-styling: Over-styling can lead to dull, damaged locks, so use heated tools and styling products sparingly. If you need to style often, use heat protectants and natural oils for added hydration.

How to achieve supermodel hair with secrets from the pros
There are some easy ways to get the hair of your dreams that pros use.
Invest in a high-quality blow dryer and styling tool. A good blow dryer and brush can make all the difference when it comes to styling your hair into the look you're going for, whether it be smooth and sleek or bouncy curls. Investing in quality tools will help you achieve better results with less effort and will also cut down on damage as they won't overheat as easily as cheaper versions.
Find a great stylist who knows your hair type and understands what looks best on you. Finding a good stylist is essential if you want long-lasting hairstyles that last between salon visits. In addition, they should be able to give you advice on the best products and styling techniques based on your hair type, texture and style goals.
Try out different hairstyles to find which looks suit you best – don't be afraid to experiment! Try out different lengths, textures, and styles to see which looks best with your personal style and face shape.
Following these tips can help you achieve the supermodel hair of your dreams! With a little effort, patience, and the right products, you'll be well on your way to achieving salon-quality hair.