Break Away from the Norm and Go Bold with These Hair Color Ideas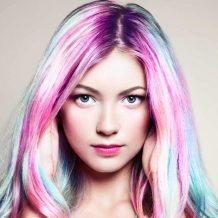 Whether you're looking for a subtle pop of color, or an all-out change to reinvent your look, this is the perfect place to start. If you've been wanting to experiment with hair colors but are getting overwhelmed by the endless options out there, this blog post is right up your alley! We've come up with three amazing hair color ideas that go above and beyond what could be considered "normal." So reinvigorate yourself and express your edgy side through bold hues like bright blues, vibrant reds, and more! So get ready to break away from the mundane and start having fun now – these fresh looks will be sure to get heads turning in no time.
Shock your hair with these amazing bold hair color ideas
Why not try an all-over blue or green for a daring and edgy look? Or if you want something subtler, add some bright streaks of pink or purple. You can also experiment with two-tone looks like brown and blonde or black and orange for an eye-catching style. Regardless of your choice, invest in professional hair care products so your bold color will stay its best. With these inspiring ideas, you'll be turning heads wherever you go!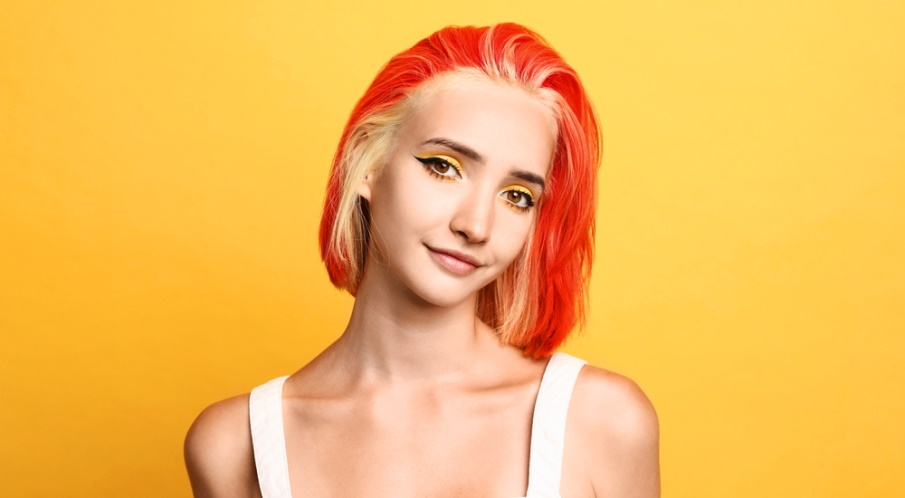 Are you ready to make a statement with your hair color? Then go full throttle with a unique rainbow hairstyle! This fun look is created by combining multiple colors — think pink, blue, yellow — in one style that's sure to be the talk of any party. Or, opt for a more subtle spin on this trend by incorporating pastel tones like soft pinks and blues. And if you want to start small, try adding a few streaks in unexpected shades like bright red or silver. The possibilities are endless!
Ready to take your hair color up a notch? Then opt for an ombre dye job. This popular style starts with dark roots that gradually lighten towards the tips of your hair — think black fading into purple or blue transitioning into green. You can also mix and match multiple colors to create something truly unique, like brown fading into blonde with some hidden pops of pink. Best of all, it's easy to maintain and sure to get you noticed!
No matter the look you choose, always remember that bold hair colors often require a bit of extra care. Invest in nourishing shampoos and conditioners to keep your color looking vibrant and protective styling products like heat protectant sprays. This way, your new 'do will stay beautiful longer than ever!
With these amazing ideas for bold hair colors, there's no need to be afraid to step out of your comfort zone. Show off your unique style and confidently rock a new look — you won't regret it! So go ahead—shock your hair with one of these daring shades today.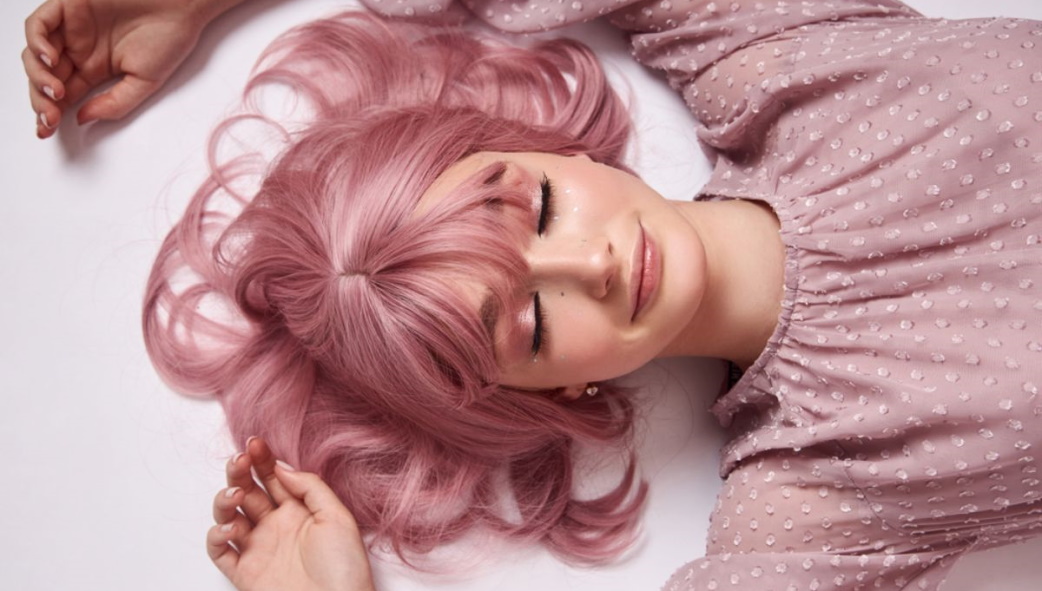 Make a statement with these bold hair color ideas & transform your look
If you're looking for a classic and timeless look, go for a deep brown or black shade. Achieving the perfect brunette hue is easy with temporary color rinses or semi-permanent dyes. For something fun and dramatic, try an ombre look with shades of blonde at the ends and darker colors near the scalp. Take it one step further with bright highlights in colors like blue, pink, purple, red, and even green. Bright colors can be achieved using temporary chalk products that last up to 6 washes. Finally, don't forget about grey—it's an edgy alternative to traditional hair colors that adds texture and shimmer to your locks. Whether you decide on a natural-looking color or something more daring, make your own statement with these bold hair color ideas. With a little bit of creativity, you can transform your look and stand out from the crowd!
No matter what style you go for, taking care of your hair during and after dyeing is important. Invest in quality products like conditioners and masks that will help preserve your hair's integrity while maintaining the color's vibrancy. Regular trims are also essential—they keep split ends at bay and give your hairstyle more body and shape. With proper maintenance, you'll be able to enjoy your new look for weeks or even months on end! So don't be afraid to get creative—make a statement with bold hair color ideas today!
By following these tips, you can achieve a unique look that reflects your own style and personality. Show the world who you are with a vibrant color palette, and let your hair be your canvas for expression! Have fun, experiment, and take care of your hair along the way. With a little patience and dedication, there's no limit to what you can achieve. So go ahead—try out some of these bold hair color ideas now! And let yourself shine through with new colors and textures.