Perfect Your Eyebrow Game With This Step-by-Step Eyebrow Shaping Makeup Tutorial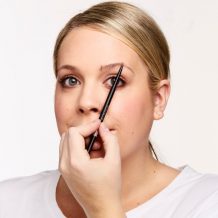 Are you looking to perfect your eyebrow game? Do you want defined, selfie-ready brows that will last all day long? Look no further! With this step by step eyebrow shaping makeup tutorial, you'll be able to find the right technique and product for creating your ideal set of eyebrows for any occasion. Then, with expert tips on how to shape, style, and fill in those eyebrows correctly with just the right makeup tools and techniques, trust us when we say it's easier than you think to achieve your desired look without having a professional do it. Read on for our complete breakdown on what it takes to perfect those luscious arches every time!
Get perfectly shaped brows with these step-by-step eyebrow makeup tips
Start by combing your brows into place with a spoolie or clean mascara wand. This will help you see your eyebrows' natural shape and plan how to fill them in.
Next, decide which shade suits you best. If your hair is dark, try a dark brown eyebrow pencil, while those with lighter hair may prefer an ash blonde or taupe shade to get a more natural-looking effect.
Now that you've decided on the color, it's time to start filling in your brows! Use light strokes and build up gradually until you achieve the desired fullness. Try starting from the outer edges of each brow and working towards the center.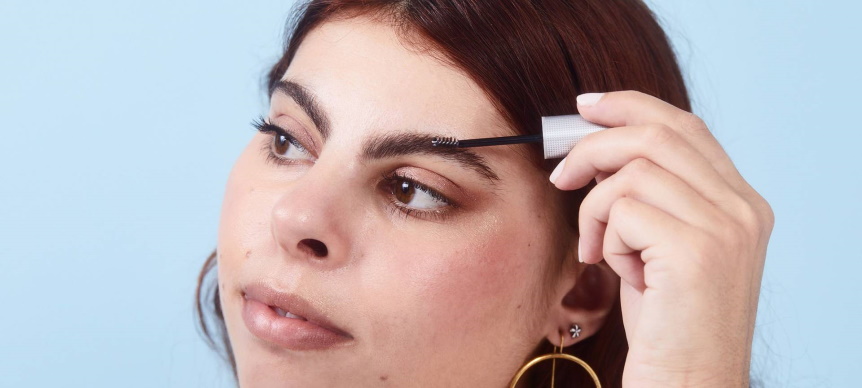 Once you've achieved your desired fullness, use a spoolie to comb through and blend out any harsh lines for a more natural-looking finish.
To set your brows in place, apply a small amount of clear eyebrow gel or wax with an angled brush. This will help keep them looking neat and polished throughout the day!
Finish off by applying highlighter along your brow bone to create a subtle lift and extra definition. And there you have it – perfect eyebrows! With these steps, you can achieve professional-looking results every time.
Lastly, don't forget to check in on your brows every couple of weeks and fill in any sparse areas. This will help keep them looking full and perfectly shaped all year round!
How to perfectly shape your eyebrows with makeup
Eyebrows are often the most overlooked part of your makeup routine, but they can make a huge difference in framing the face. When it comes to perfecting your eyebrows with makeup, you should follow some key steps.
First, you'll need to prep your brows by brushing them into shape with a spoolie brush. This will help remove any excess product from the previous day and give you a clean base for application.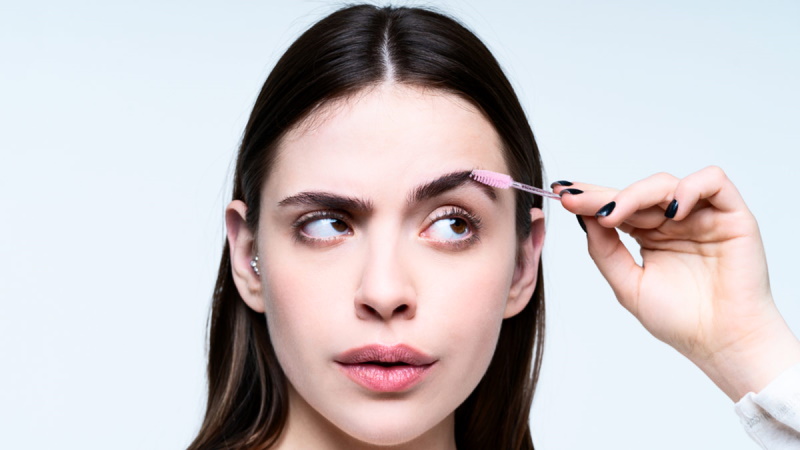 Next, use an angled brush and fill sparse areas with brow powder matching your natural color. Start at the inner corner of your eye and work outwards while gently feathering each stroke. Ensure that the entire shape is evenly filled before moving onto the next step.
To give the look some depth, use a brow pencil and lightly outline the outside of your brows. When you're done, blend it with the angled brush to soften harsh lines. This will help create a naturally defined shape without looking too intense.
Finally, set your eyebrows in place with a clear or tinted brow gel. This will keep them from moving around throughout the day and help your makeup last longer.
By following these steps, you'll be sure to have perfectly shaped eyebrows that frame your face perfectly! Once you get the hang of it, this routine shouldn't take more than five minutes to complete – you'll never want to skip eyebrow day again!